Highly bendable shielded FPC
Shielding film for high speed signal transmission FPC
(high bending property)
WILMINA®SF-FT8905-C
SP

PC/Tablet

AUTO

TV

Other
Overview
With the advent of foldable smartphones, repeated bending property is required of FPC in electronic devices. Also, shielding films are required to be flexible enough to withstand the repeated bending of FPC and have electrical characteristics compatible with the speed of communication. The SF-FT8905-C is a flexible shielding film for high speed signal transmission FPC that meets these requirements.
●

Folding (MIT) test results
Folding (MIT) test results

Folding clamp end R: 0.38mm
Folding angle: ±135°
Folding speed: 175cpm
Load: 500gf
Detection method:Breaks in the shielding film are detected by the built-in energizing device.
The SF-FT8905-C, which has achieved 25,000 times of folds, offers the ultimate durability among all TATSUTA products.
Examples of Use
●The SF-FT8905-C is a shielding film offering excellent electrical characteristics at radio frequencies with folding durability improved. It also demonstrates an effect on wearable devices which are expected to become widespread in use in the future.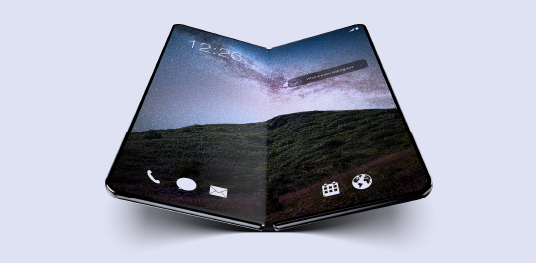 Inquiries