EMI shielding film
Shielding film for high-speed signal transmission FPC (wrapping)
WILMINA®
SF-PC®4300-Z2-C
SP

PC/Tablet

AUTO

TV

Other
UL94 VTM-0 (combined with Kapton50H)
* Kapton® is a registered trademark of DuPont in the U.S.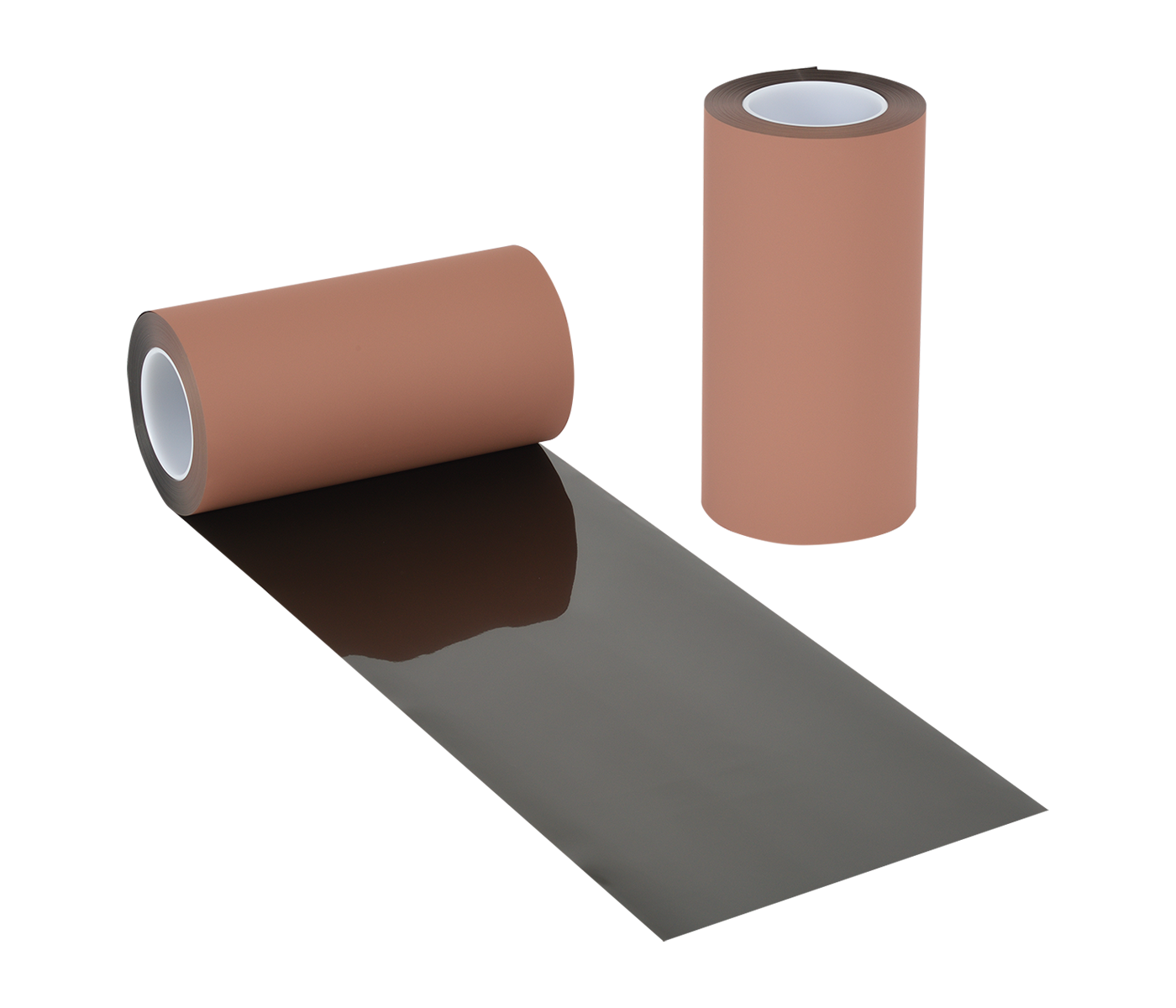 Product Overview
In order to prevent radiation noise from the edge faces of FPC, this shielding film for high-speed signal transmission FPC can be bonded to both sides of FPC to wrap it. For shielding edges, there is a way of connecting GND by TH (through-hole), but in such a case, boards become rigid, losing the original flexibility of FPC. By using the SF-PC4300-Z2-C, the flexibility of FPC is secured, and noise suppression measures can be taken for FPC edges.

Features
Wrapped shield of FPC edges

By improving the product strength through the adoption of polyimide in the protection layer, wrapping is possible and noise suppression measures can be taken for FPC edges.

Compatible with 200μm steps

By thickening the adhesion layer and using an isotropic conductive adhesive in order to enable wrapping, the joint resistance value is stabilized together with followability to 200μm steps.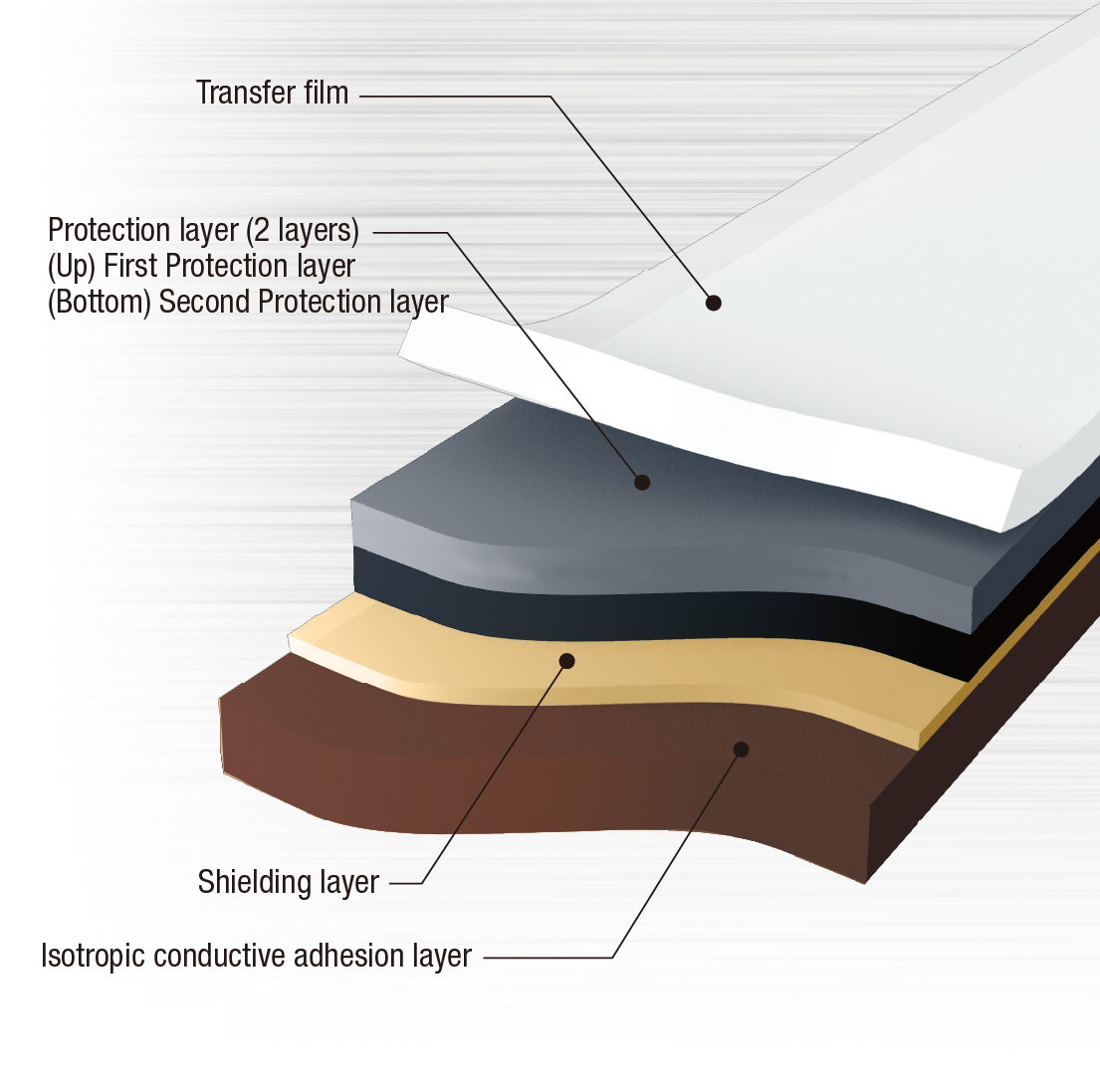 Main specifications
Item
SF-PC4300-Z2-C
Thickness Transfer film
53um
Total thickness (after press)
40um
Protection layer
17.5um
Shielding layer
2um
Isotropic conductive adhesion layer
20um
Peeling strength
Over 3.0N/cm
Shelf life (keep cool)
6 months
* Above data and numerical values are all actual measurement values, not guaranteed values.
Related Products
Download reference materials
技術試料2件テキスト 未
技術試料2件テキスト 未
Inquiries