SP

PC/Tablet

AUTO

TV

Other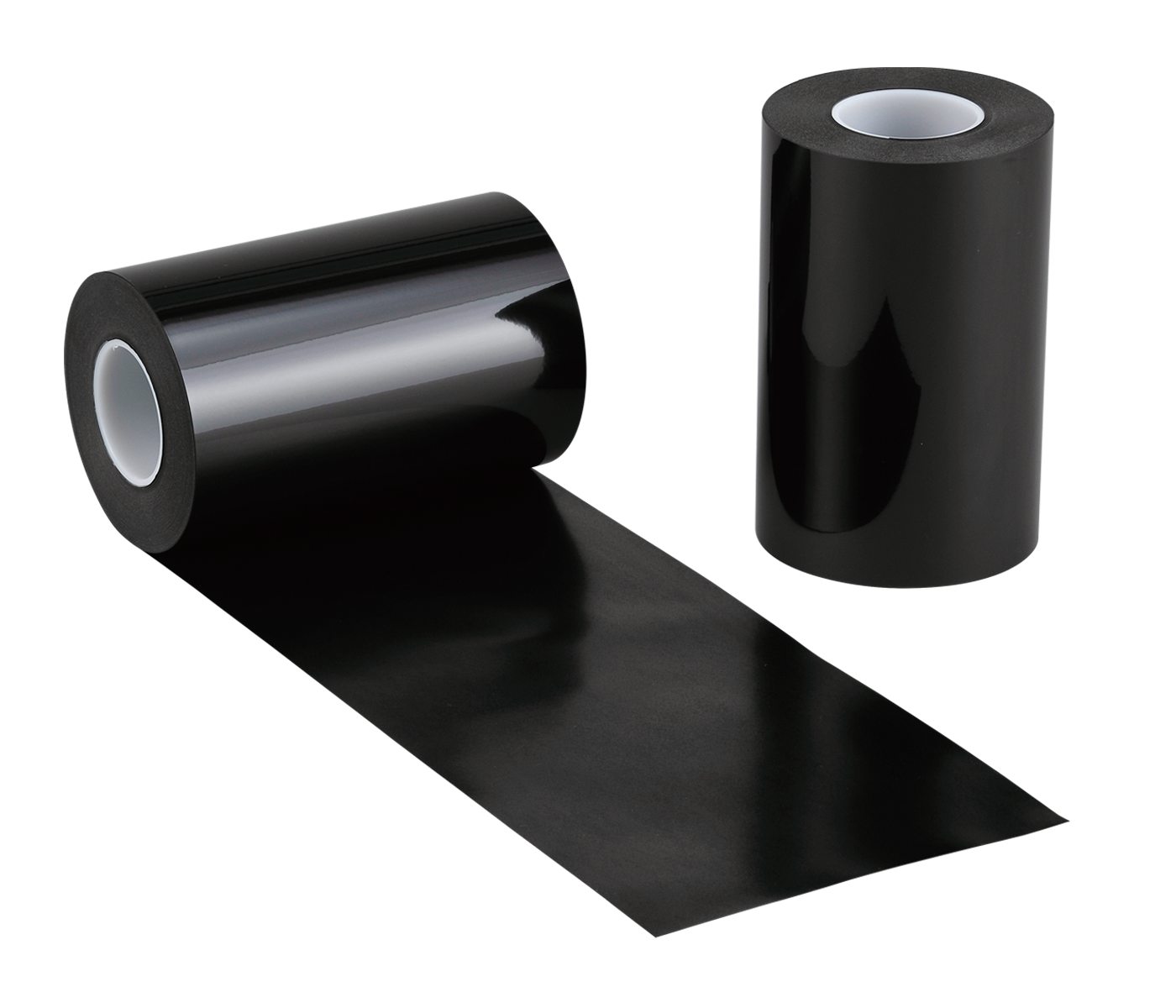 Product Overview
The commercialized protection layer part of the existing product (SF-PC5000 series) is this thin type black film. In such cases where you want to blacken the appearance colors of adherends, the same matte-black color as the existing product can easily be produced.
Features
Designability

Contributes to improving the matte-black property with low glossiness.

Thinness

Realizes thinness of 8μm in total thickness.

Solvent resistance

Offers excellent solvent resistance.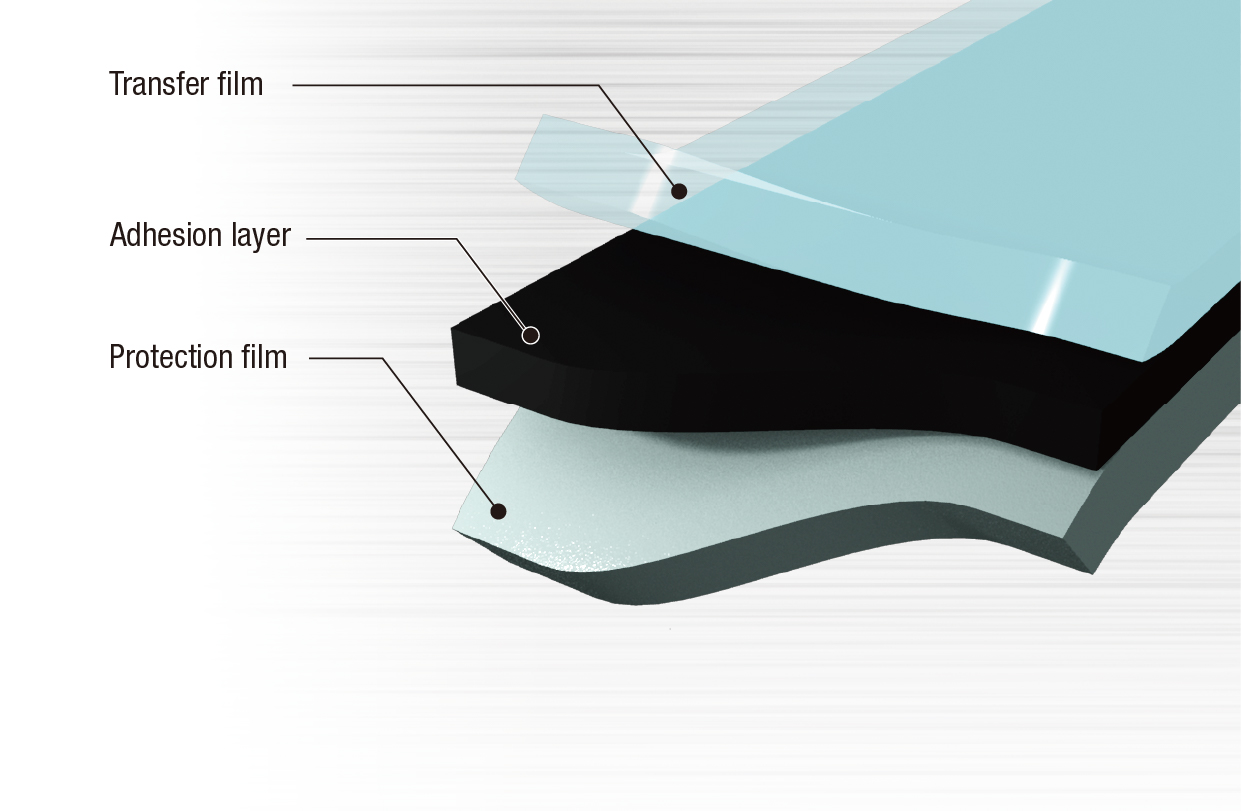 Main specifications
| Item | ST-100B |
| --- | --- |
| Thickness Transfer film | 50μm |
| Thickness Adhesion layer (after press) | 8μm |
| Thickness Protection film | 85μm |
| Peeling strength | Over 3.0N/cm |
| Shelf life (keep cool) | 6 months |
Examples of Use
Reference data
Peeling strength (reliability test)

・Measurement of the adhesive strength with the PI surface of FCCL
・Observation of the appearance (peeling interface)
・Confirmed under environmental conditions of 60℃ x 95%Rh, 85℃ x 85%Rh, after 1,000 hours

Glossiness

Solvent resistance

・Durability evaluation of various solvents

・Various solvents

1)Acetone
2)MEK
3)Ethyl acetate
4)Methanol
5)IPA

Solvent used
Acetone
MEK
Ethyl acetate
Methanol
IPA
Surface after testing
Result
No loss of color
* Above data and numerical values are all actual measurement values, not guaranteed values.
Inquiries