EMI shielding film
Shielding film for high-speed signal transmission FPC(standard/ultrathin)
WILMINA®
SF-PC®8600-C
SF-PC®8900-C
SP

PC/Tablet

AUTO

TV

Other
UL94 SF-PC8600(-C): V-0/SF-PC8900(-C): VTM-0 (combined with Kapton50H)
* Kapton® is a registered trademark of DuPont in the U.S.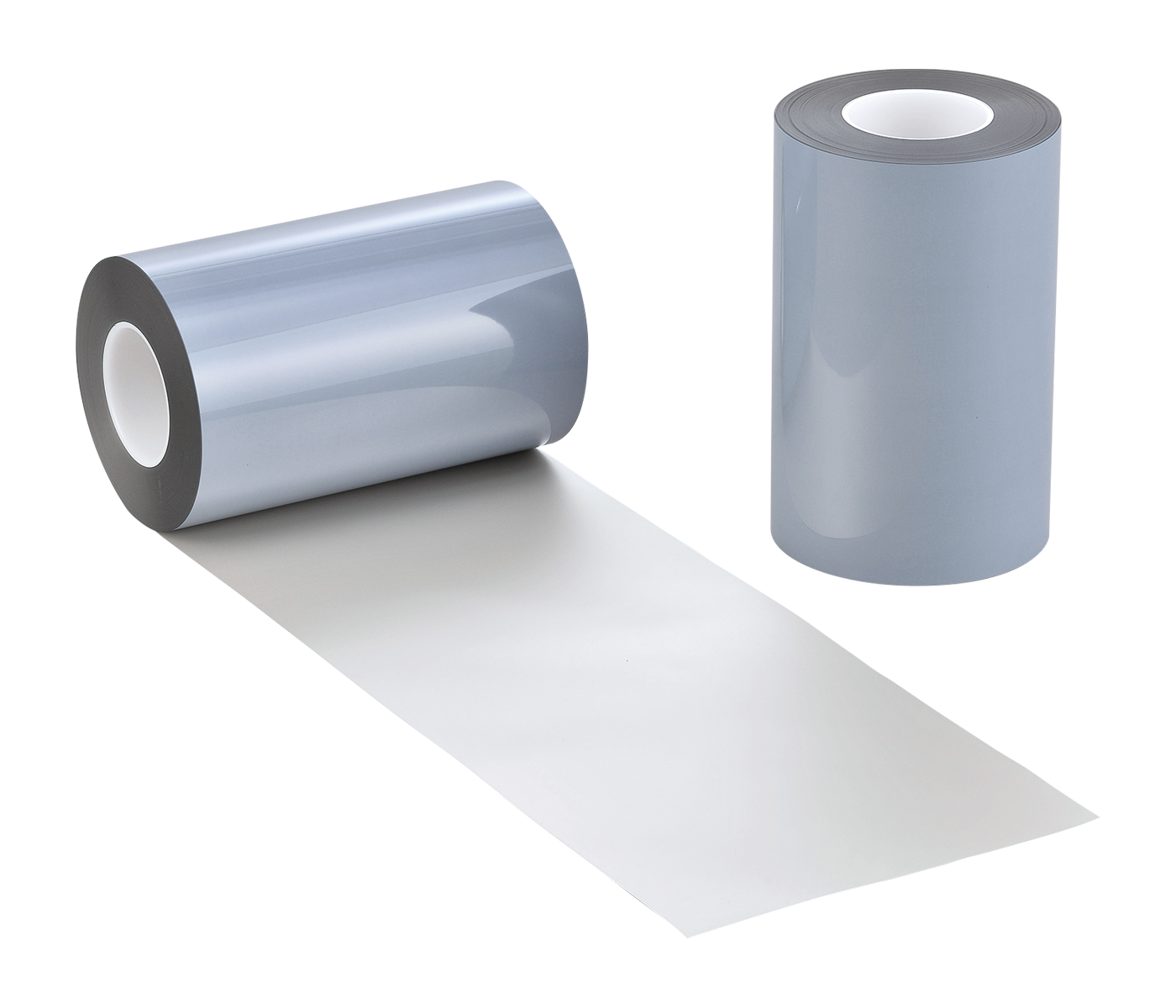 Product Overview
This shielding film that demonstrates high shield performance in high frequency ranges has a silver deposition structure, which is TATSUTA's strength. The shield performance exceeds that of standard products: SF-PC5600-C and SF-PC5900-C. With improved shield performance, the workability during use remains unchanged from the standard products. Also, the processed thicknesses are the same as the standard products as the SF-PC8600-C and SF-PC8900-C maintain 15μm and 8μm, respectively.

Features
High shield performance

Demonstrates high shield performance in high frequency ranges.
SF-PC8600-C/SF-PC8900-C: Over 70dB/1GHz

Existing workability and ultra-thinness of 8μm maintained
(SF-PC8900-C)

Achieves high shield performance with workability unchanged compared to existing standard products, and maintains the 8μm thickness of the ultrathin shielding film SF-PC5900-C.

Improved bendability

Not only is the shield performance upgraded by increasing the shielding layer thickness compared to existing products, but also the bendability as a shielding film is improved, resulting in specifications that are easy to use for operating and sliding parts.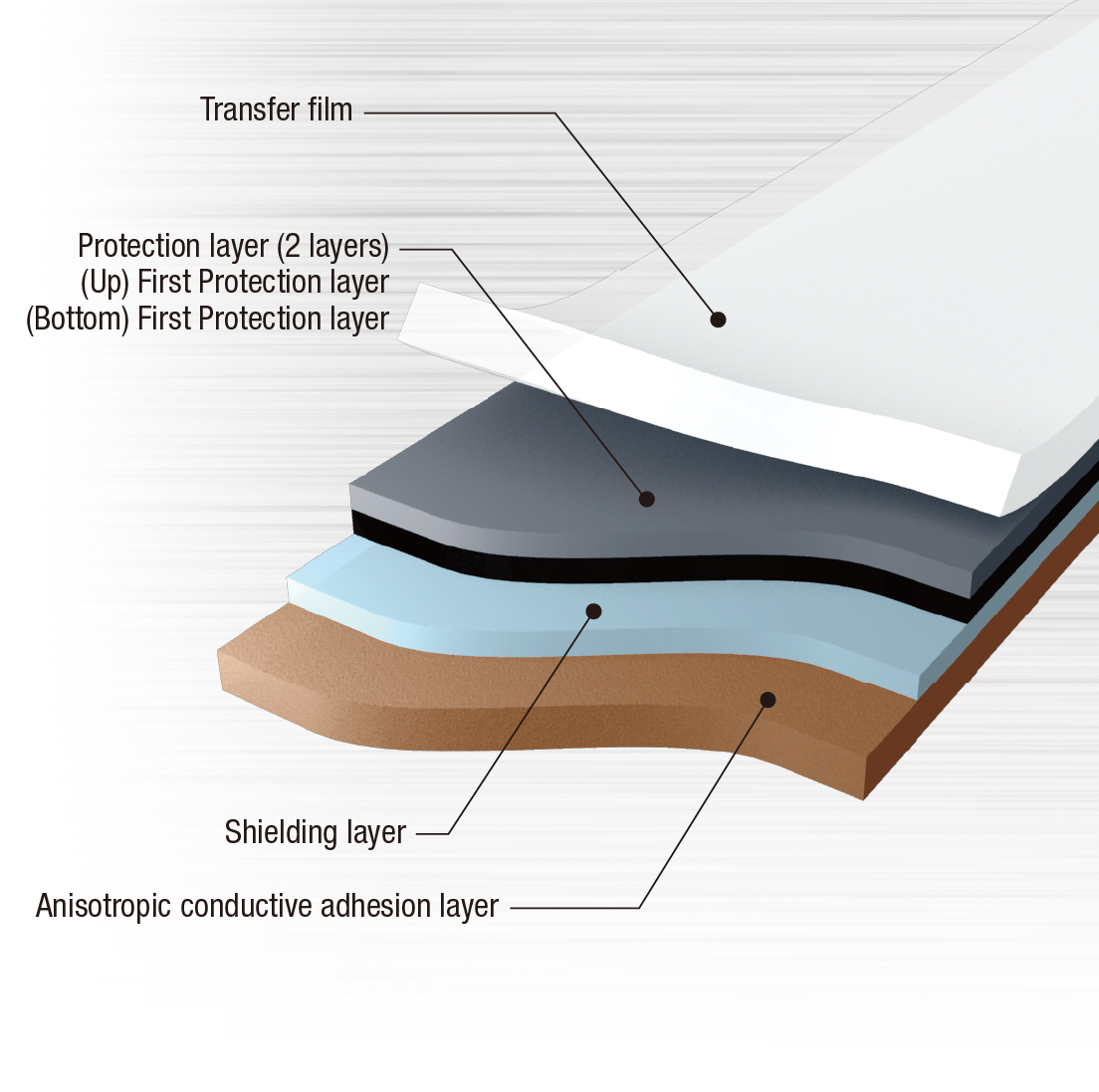 Main specifications
Item
SF-PC8600-C
SF-PC8900-C
Thickness Transfer film (white)
57μm
57μm
Total thickness (after press)
 
15μm
8μm
Protection layer
5μm
5μm
Shielding layer
0.3μm
0.3μm
Anisotropic conductive adhesion layer
Peeling strength
10μm
3μm
Peeling strength
Over 3.0N/cm
Over 3.0N/cm

Shelf life (keep cool)

6 months
6 months
* A protection film for the adhesion layer is available as an option.
Reference data
* Above data and numerical values are all actual measurement values, not guaranteed values.
Related Products
Download reference materials
技術試料1件テキスト 未 Inquiries