Conductive adhesive
Thermal setting conductive bonding film (high reliability)
WILMINA®
CBF®900-D40/-D60
SP

PC/Tablet

AUTO

TV

Other
UL94 VTM-1 (combined with Kapton200H) * CBF-900-D40/-D60
* Kapton® is a registered trademark of DuPont in the U.S.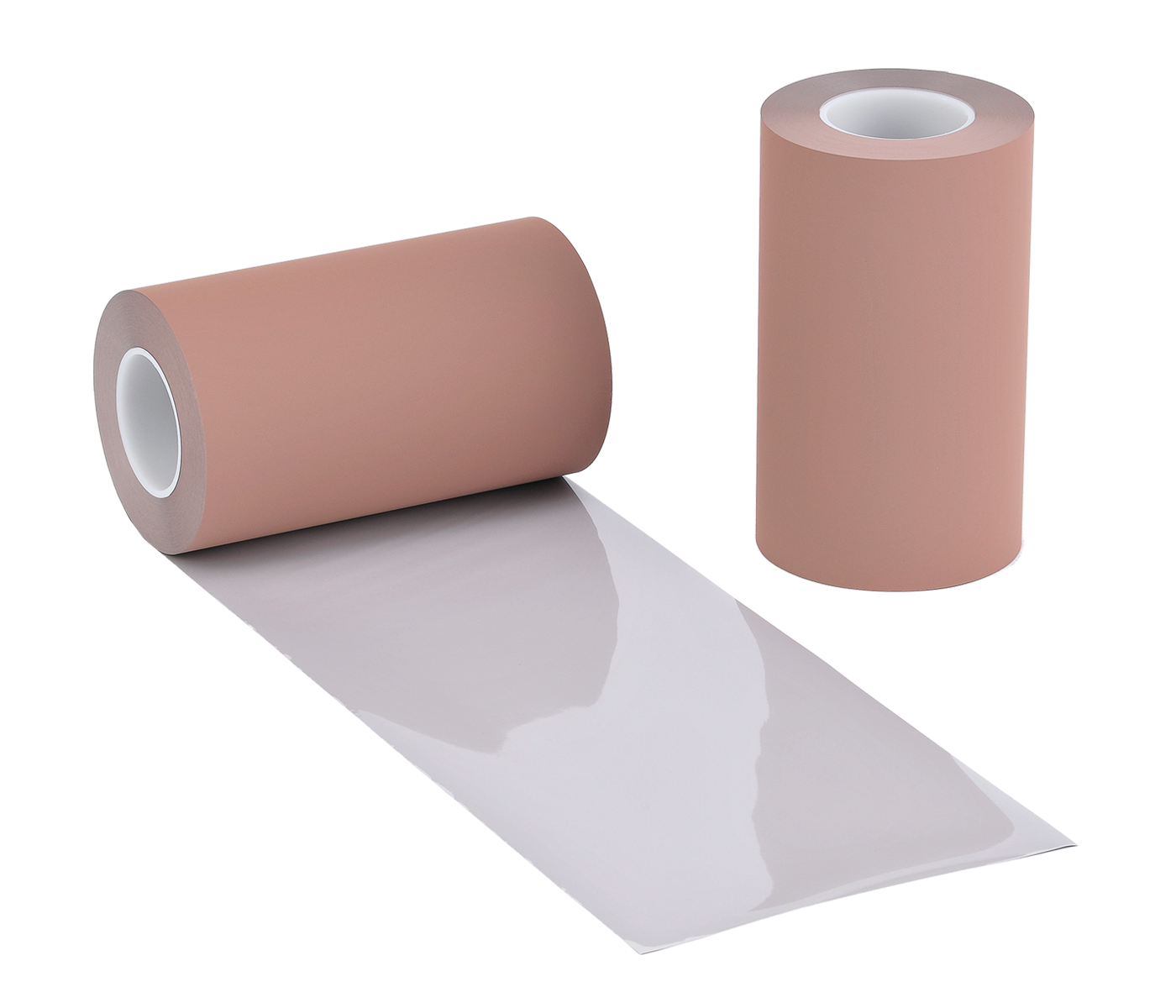 Product Overview
Maintains excellent joint reliability and peeling strength even under an environment of 85℃ and 85% for 2,000 hours. This product has improved embeddability in a vacuum quick press.
Features
Excellent bonding property with various base materials

Offers excellent bonding property with metallic stiffeners and various other adherends.

Strengthening of GND

By electrically connecting FPC GND circuits and metallic stiffeners, GND can be strengthened in component packaging areas.

High temperature and humidity resistance

Higher joint reliability and peeling strength are achieved during environmental tests at 85℃ and 85%Rh.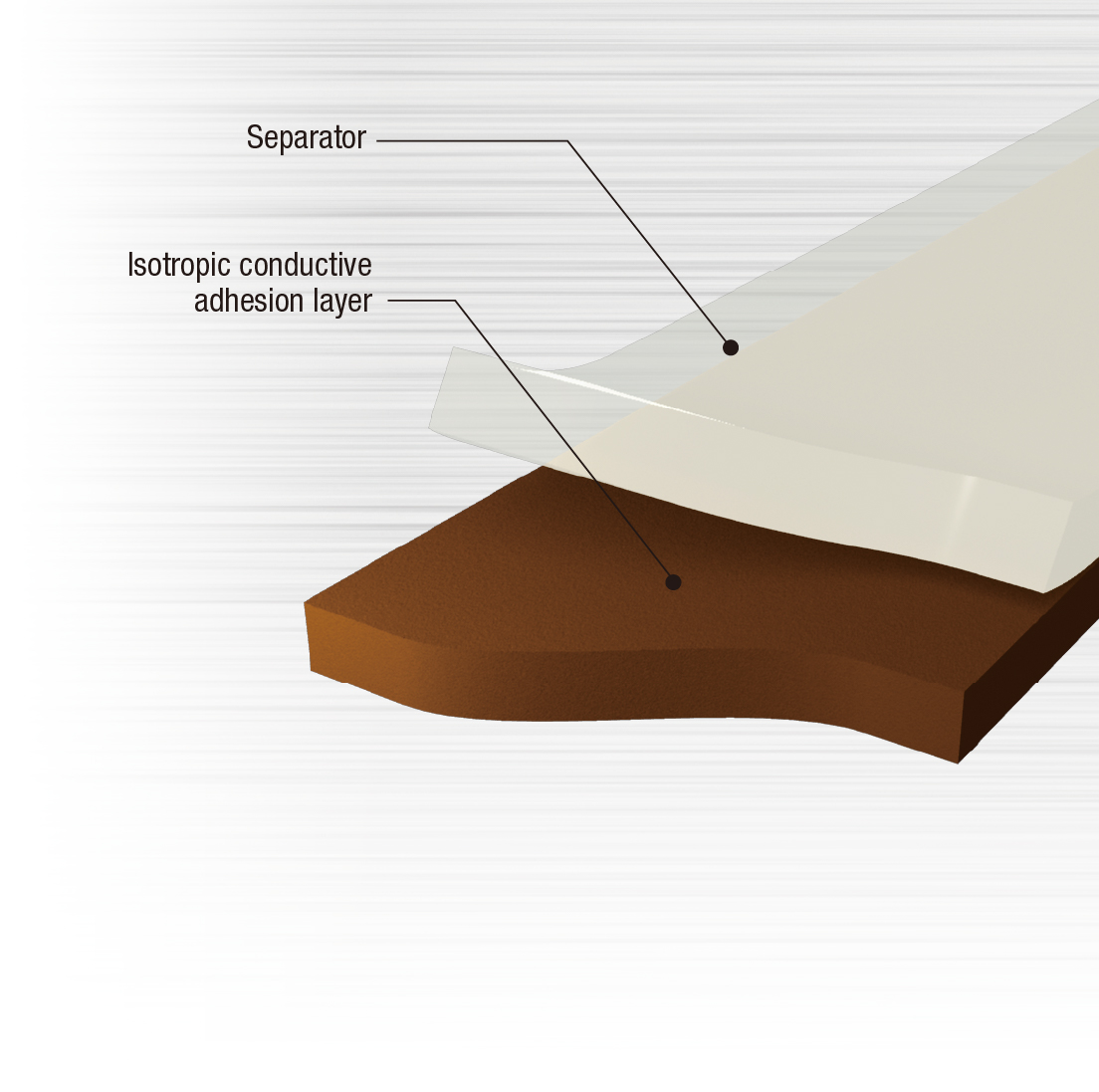 Main specifications
Item
CBF-900-D40
CBF-900-D60
Thickness Transfer film (white)
50um
50um
Product thickness
Before press
42um
60um
After press
32um
49um
Peeling strength
vs. Ni-SUS304
Over 8N/cm
Over 8N/cm
vs. polyimide
Over 8N/cm
Over 8N/cm

Shelf life (keep cool)

8 months
6 months
Examples of Use
Reference data
Related Products
Download reference materials
技術試料1件テキスト 未 Inquiries